About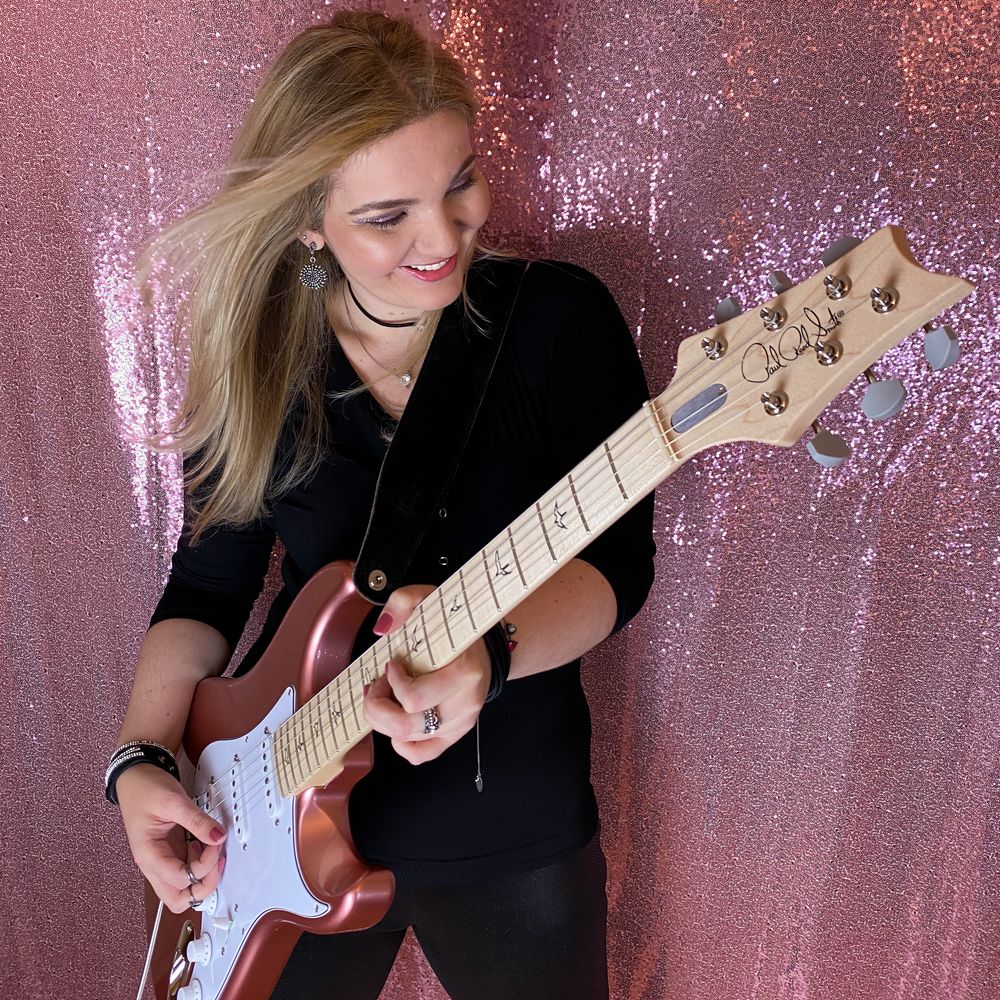 Marcela Campos is a Brazilian Blues Rock guitar player. She has played with some of the most renowned musicians of nowadays, such as Guthrie Govan and Philip Bynoe (Steve Vai).
Native from Belo Horizonte (Brazil),  she started her first notes on guitar at age 16. After taking private lessons with the renown Brazilian guitar player Roger Franco, she started playing on the scene of her city, and giving guitar lessons as well.
In 2012 Marcela went to the U.S. to sharpen her skills at Los Angeles College of Music (LACM), under the instruction of great players as Tariqh Akoni (Stevie Wonder, Elton John, Joss Stone), Jody Fisher (Mike Stern, Joe Diorio, George Benson), Art Renshaw (Joe Pass, Frank Gambale), Philip Bynoe ( Steve Vai).
Marcela's debut album was released in 2016, featuring some special guests such as the guitar legend Scott Henderson. The guitarist has toured all over Brazil, Mexico and the U.S. promoting her original music and giving guitar masterclasses. Marcela's album is available in all digital platforms.
Marcela is currently living in  New York City, where she gigs constantly with her Blues Band.